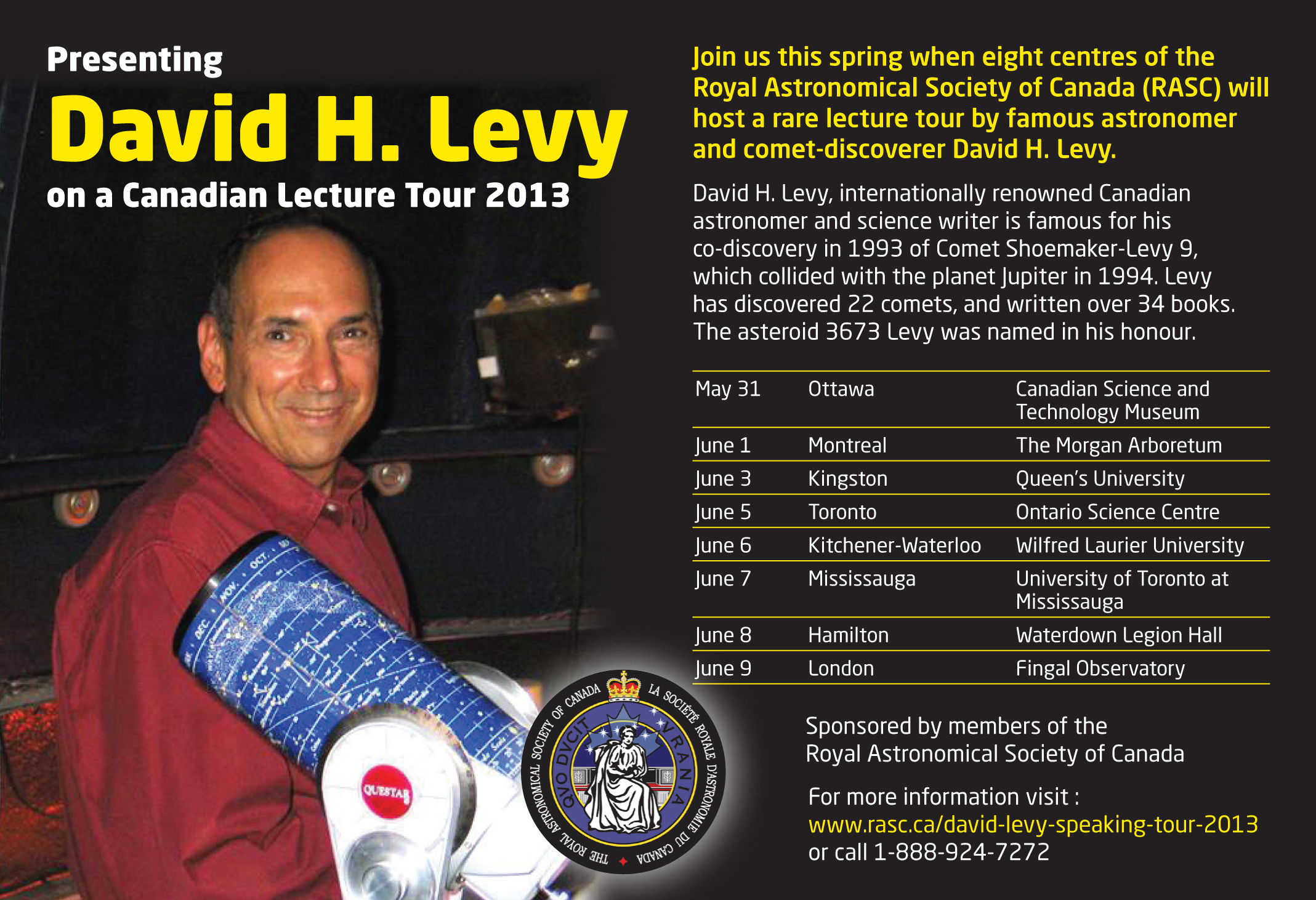 Canadian astronomer and comet discoverer David Levy will be touring several cities in Ontario and Quebec in late May and early June on a special lecture tour.
We look forward to hearing David speak about his life-long passion with astronomy and his experiences in hunting for and discovering comets.
Plan to join us on Friday, June 7 at 8:00 pm at the University of Toronto at Mississauga. The lecture is free of charge. Seating is unreserved.
Randy Attwood President The Earthshine Astronomy and Space Science Organization